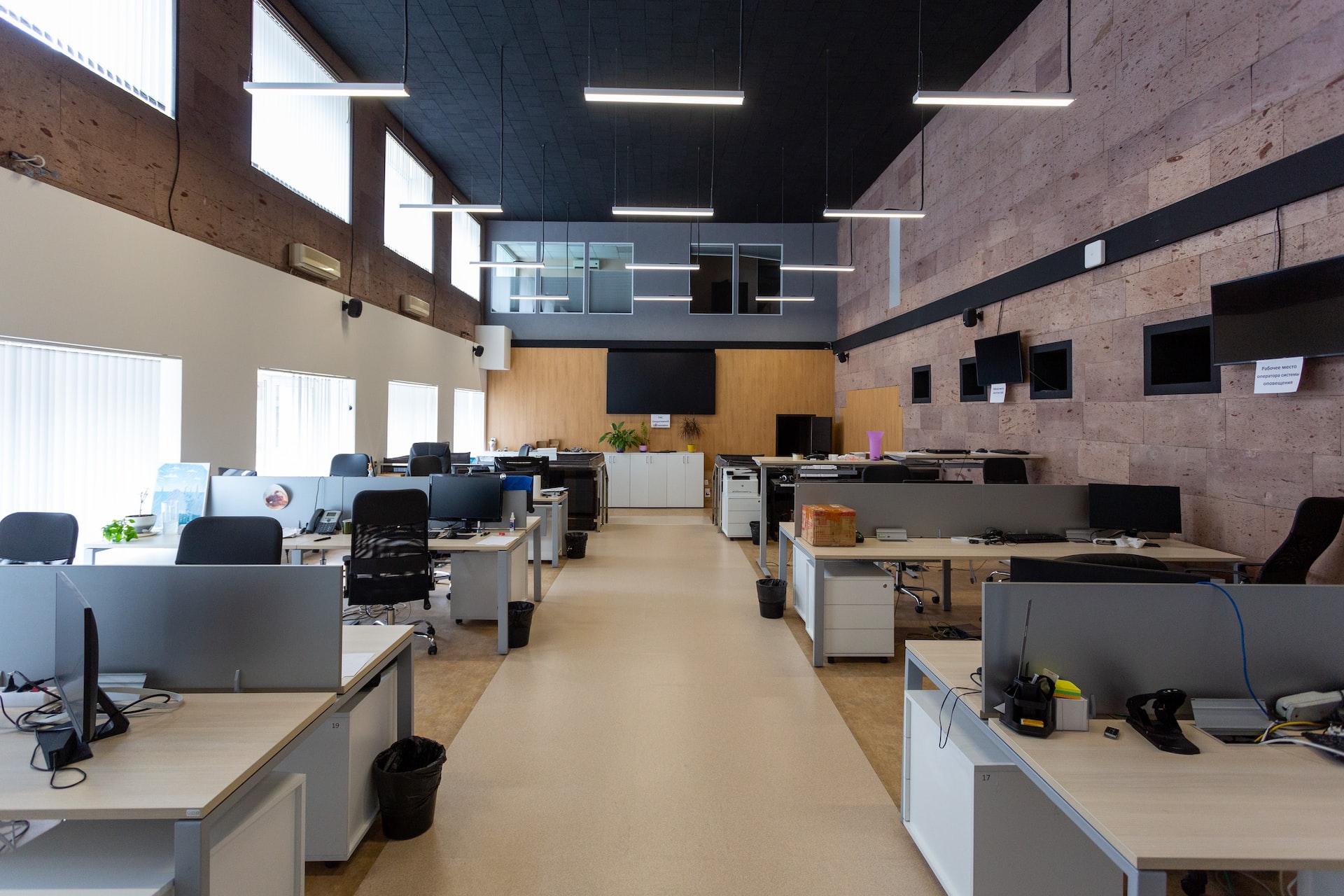 Tenant's Guide to Renting Office Space in Virginia
Since finding a suitable office space is not easy, so you want things to go well! As such, we've prepared a tenant's guide to renting office space in Virginia!
Know what you need ahead of time
When renting office space in Virginia, you want to have a vision of your ideal office before looking for one. That isn't so that you can find the right office for your needs. The reasonable rent prices within the state make it easy to opt for a 'slightly' bigger or better office than you need. That means it's effortless to spend more money on the office lease than you necessarily need to. 
Even if you look to the future and anticipate your business growth, it is sometimes better to look for an entirely different office than to have a lot of space for a long time. That's just wasting your resources. Knowing what you need will make it easier to choose between buying and leasing commercial real estate since Virginia property prices make both viable.
Set a budget and try to follow it
We mentioned overspending, but avoiding it is in your best interest. Moving to a new office is typically expensive, even if you get the best possible rent. After all, there are lots of expenses people tend to overlook. An example is an easy transfer from Maryland to Virginia and hiring professional interstate movers to help you. While everyone remembers the upfront costs of movers, people tend to overlook moving supplies, hiring cleaners, and a lot of other 'small' stuff. Having a proper budget and sticking to it prevents the chance of running into monetary trouble.
Consider shared office space
You should consider shared office space if you run a small or starting business. While not too expensive, renting office space in Virginia is still a drain on your monthly budget. As such, if you can reasonably fit your employees in a shared office space, you can save a lot of money. That means that you will need a new office as your business grows. But it's worth pushing that problem to the future.
Look for an office before you need it
Finding the right office can take a while. Even if you dedicate all your resources to it, it'll still take forever to visit all the different properties, negotiate a lease, etc. As such, if you are pressed for time and need an office quickly, you can very easily end up paying too much just to secure the space a little earlier. You can find many better deals if you give time and properly dedicate yourself to the search. 
Work with a professional tenant broker
Speaking of looking for a space and getting a good deal, you should work with a professional tenant broker when renting office space in Virginia. 
First, they often have access to listings that never even make it onto the internet or the local housing market. 
Then, there's the fact that they'll be able to steer you away from risky landlords who are known to be problematic. They'll even help you with some essential things to consider before leasing a commercial property. 
On top of that, they'll be able to offer you a ton of help when navigating the lease contract and other legalities of the process. 
Always check out the property yourself
Even if the property looks perfect on paper, never sign a lease before you visit it yourself. There can be minor or even major problems with it that make it impossible to operate it comfortably. Or the office space might even necessitate repairs which the landlord continues to put off. So, just for your safety, check it out before you commit to leasing a commercial property!
Try your hand at making offers
One thing you need to understand about renting office space in Virginia is that you shouldn't be shy about making offers. Sure, you might not end up winning and getting to rent the property, but at least you'll know you've tried! You might just end up lucky and get to rent a property for a slightly lower price than you initially intended to offer for it. 
Similarly, do not just focus on one property and ignore all the other good options on the market. If you fail to get the property, and the others are also leased out, you'd just be back to square one and have to look for one from scratch. 
Clarify maintenance responsibility and utility costs
Few things are as crucial as adequately clarifying responsibilities regarding maintenance, repair, and utility costs. In Virginia, it is typically up to the landlord to ensure that your office space is in good condition. However, paying for utilities is often up to negotiation. 
If you are ready to take on the expense yourself, you might even be able to work out a slightly better deal when negotiating rent prices. Similarly, some landlords refuse to entertain this and insist on being the ones to pay for utilities, with their price bundled into your rent.
Double and triple-check the lease
The final thing you need to pay attention to when renting office space in Virginia is the lease itself. There are three critical factors at play here. 
First, consider the length of the lease. Make sure it is specified, and the terms of renewing the lease are clear. You don't want to suddenly be forced to look for a new office on short notice. 
Second, the exit clauses. Knowing what potential costs you'd incur to break your current lease is essential if you eventually switch offices. 
Finally, check the terms under which the landlord can increase your rent. You don't want to end up having to suddenly shell out more money every month!
Your ideal office
If you follow our tenant's guide to renting office space in Virginia, you'll be able to both find and keep your ideal office in the long term! Things will work out if you pay attention to everything, especially the lease.