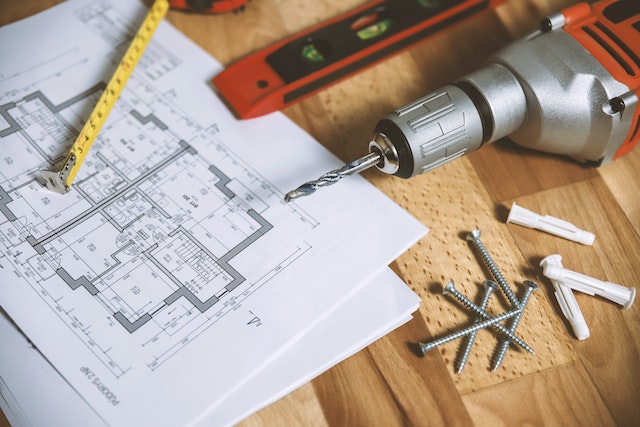 6 Cost-Effective Renovations to Boost Your Rental Property Value
Owning a commercial rental property in Virginia can be a profitable venture. However, to ensure those profits are steady and high, you need to ensure your property is well-maintained. After all, you can't expect to attract high-paying tenants if you don't keep your property in great shape. That is especially true if you own a commercial property. Renovating your rental property is a great way to increase its value and attract high-paying renters, but it can be expensive and time-consuming. But what if we tell you there are cost-effective renovations to boost your rental property value? We've consulted an experienced commercial real estate broker in Virginia, and here are six budget-friendly renovations to consider for your rental.
Boost Your Rental Property Value With These Renovations
Because significant renovations are time consuming and expensive, they are unattractive options for many property owners. After all, financing a commercial real estate purchase is already an endeavor. However, there are still inexpensive ways to boost your Virginia property value and thus attract tenants willing to spend a lot on their rent. So if you want to maximize your commercial property's potential, here are six renovations to boost the value of your rental property.
#1 Give Your Property a Fresh Coat of Paint
One of the simplest and most affordable ways to refresh the appearance of your commercial real estate property is by giving it a new coat of paint. A fresh coat of paint can do wonders for a space, transforming it from drab to fab in no time. Not only does it brighten up the interior, but it also gives the space a more professional look that is sure to impress potential tenants.
When selecting a paint color, it is best to opt for neutral shades that appeal to a broad range of tenants from various industries. These neutral hues are timeless, versatile, and easy to work with. That means they won't go out of style and can be easily updated. Also, consider the type of tenants you are targeting and their preferred aesthetic when choosing colors. For example, a medical office may prefer a soft blue, while a tech startup may prefer a bold green. By considering these factors, you can create a space that is not only visually appealing but also functional for your target tenants.
We understand that painting can be tedious and time-consuming, especially if your property has significant square footage. Preparing the space and making sure none of the items are damaged is probably the one everyone looks forward to the least. That's why the best way to go is to empty the space. But where to put all of your things? Renting storage in Virginia is an affordable and safe option, and you can quickly find a secure unit in the area with a click of the mouse.
#2 Upgrade Your Lighting
Given it can significantly affect the atmosphere and ambiance, it is a crucial aspect of any commercial property. Poor lighting can make your property look dark, dingy, and uninviting. On the other hand, good lighting will do just the opposite and make your space look bright, welcoming, and professional. That is especially important if your tenants are looking to rent office space.
Therefore, upgrading your lighting can be an easy and cost-effective way to improve your property's overall appearance and value.  You can also consider installing energy-efficient lighting fixtures like LED lights or replacing old and outdated ones with new ones. On top of that, think about adding exterior lighting to your property. This way, you'll increase its curb appeal and make it look more inviting after dark.
#3 Upgrade the Flooring
Flooring is one of the most critical aspects of your commercial property and something that most potential tenants will pay a lot of attention to when making their choice. Flooring can significantly affect the appearance and value of your rental. Worn-out or outdated flooring can make your property look unappealing, while new and modern flooring can make it look inviting and professional.
If the floors in your rental look like that, perhaps it's a good time to replace them. There are plenty of cost-effective options to choose from. You can consider installing new carpet, tile, or hardwood flooring. Or, you can simply refinish the existing flooring to give it a new and modern look and save even more money. When selecting flooring, it's best to opt for durable, easy-to-clean, and versatile materials, as they appeal to many tenants.
#4 Boost the Outdoor Spaces
Enhancing the outdoor areas of your commercial real estate property can significantly impact its appeal to potential tenants. Plus, it can have a positive effect on your property's value. Creating a comfortable outdoor living space such as a patio, balcony, or rooftop garden can provide tenants with an inviting area to relax and enjoy the fresh air. Adding features such as seating, lighting, and well-manicured landscaping can transform the area into a functional and appealing place potential tenants will be fighting about.
#5 Boost the Storage Space
One of the most budget-friendly renovations to boost your rental property value is increasing the storage space in your property. By taking some extra steps to add storage to your commercial real estate property, you'll make the space more functional for your tenants and boost the value of your property.
Whether it's built-in shelves, cabinets, closets, or standalone storage options that can be shifted around, having ample storage space is a highly coveted feature for tenants. After all, who wouldn't appreciate having a clean and organized environment for their belongings? By offering the convenience of storage, you'll increase your property's appeal and the likelihood of finding the right tenant.
But be mindful that some tenants might require to furnish the space independently and bring their storage solutions. That should make you give up this upgrade, but simply think of a way to store your solutions and keep them safe for your next tenant. The solution is easy – the team from A2B Moving and Storage Virginia advises renting a unit as the safest and most cost-effective option.
#6 Renovate Kitchens and Bathrooms
When potential tenants come to check your property out, they'll pay special attention to bathrooms and kitchens. That's why it's crucial to keep them in top condition. Simply replacing the old fixtures or refreshing the cabinetry can go a long way. Consider investing in energy-efficient options to make your property even more attractive. Regardless of the extent of the renovation, a renovated bathroom and kitchen can significantly impact the overall value of your property.
Wrapping Up
As you can see, refreshing your commercial real estate property doesn't have to cost a fortune. You can transform your property into a functional and appealing space for potential tenants by making intelligent renovations. And the best part? They don't have to break the bank, but these are the ones to boost your rental property value, too. With creativity and elbow grease, you can make your property stand out in the crowded rental market and attract the right tenants for your space. The only thing left is to reach out to an expert commercial real estate broker and let them help you find the right tenants.