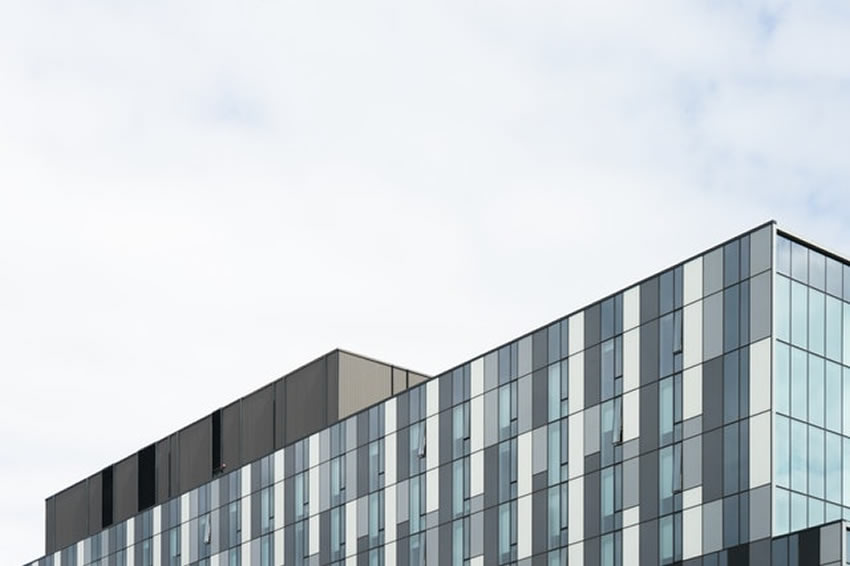 Buying vs. Leasing Commercial Real Estate in 2022
Office buildings, representing commercial real estate trends for 2022
If you own a company, a considerable part of your spending will go toward acquiring office space. Hence, it makes sense to compare buying vs. leasing commercial real estate in 2022 in detail. In some cases, this choice can make a noticeable impact on your overall profit, management, and employee satisfaction.
So – how does it work?
Generally, obtaining property ownership either goes through a cash purchase or a commercial real estate loan. When you lease a commercial property, it means you acquire the right to use it for a limited period, after which you have to negotiate an extension of the lease.
Naturally, buying and leasing commercial properties both have their advantages and disadvantages. They mostly tie in with your needs, circumstances, and financial capabilities. In that sense, you should know your way around commercial real estate trends for 2022 before you go browsing for commercial property listings. So, let's dive in.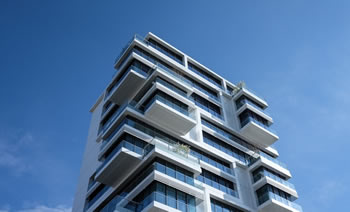 To lease or to buy – that is the question.
Pros of buying commercial real estate in 2022
Earning equity
When you are the owner of a commercial property, you have the opportunity to earn equity in a couple of ways. So, if you choose to pay off the property through a loan, your property earns equity as you repay the loan to the lender.
Also, you can raise the value of your commercial property if you invest in renovations or expansions. With these improvements, the equity increases as well. Conversely, if you decide to lease the commercial property, all equity benefits belong to the rightful owner of the property.
Rental potential in 2022
Another notable benefit of purchasing commercial property is the possibility of earning income through renting. In most cases, businesses will occupy at least half of the commercial property. However, ownership of the property allows you to rent out the rest of the building. Your monthly turnover will increase dramatically with the additional income you acquire through rent.
In 2022, many companies are abandoning remote working in favor of traditional, on-site working. In that sense, you should do cursory research of rental activity in the area you plan to purchase the commercial property. Due to this trend, buying commercial property in 2022 might be a very lucrative financial decision.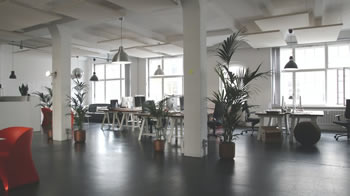 You can rent or lease offices on your commercial property.
Yet, it is important to acknowledge that you will have to fulfill your landlord duties to attract and keep serious tenants. Alternatively, you can hire a property manager that will relieve you of your responsibilities, but these expenses will count against your total rental earnings.
Tax benefits
Not many people know that there is a range of tax benefits you can look forward to if you purchase commercial property in 2022. You can count on deductions related to interest expenses and depreciation expenses. Of course, make sure you consult a tax professional who will let you in on the details of these tax benefits.
Cons of buying commercial real estate in 2022
Upfront costs can be exorbitant
There are many upfront costs to cover if you want to become a commercial property owner. Before you acquire the property, you have to settle the down payment if you finance the purchase through a loan, closing costs, and due diligence fees. Combined, these expenses can cost more than six times the amount you would pay to lease the property.
Most lenders expect you to pay at least 10% upfront, but do not be too surprised if 40% down is required. In other words, your business has to have liquid capital you can invest upfront if you plan to buy a commercial property in 2022. In addition, you will also have to finance the relocation to your new premises after you purchase the property. Luckily, if you are located in Virginia, you can minimize the moving costs if you find the right people for the job.
Risk of depreciation
So far in 2022, commercial property values have been steadily increasing, simultaneously increasing property owners' equity. Yet, there is no guarantee this trend will continue unabatedly. When it comes to buying vs. leasing commercial real estate in 2022, many commercial real estate experts predict a correction might come in the following months. This could negatively impact the value of your commercial property due to changes in market conditions. Since you have no control over this, it can be risky to purchase property in economically unstable time periods.
Pros of leasing commercial real estate in 2022
Now it is time to look at the benefits you might enjoy if you decide to lease instead of buying a commercial property.
More liquidity
As mentioned, purchasing a commercial property necessitates you to have a lot of money upfront to close the deal. If you do not have the necessary liquid capital, then leasing is your option. Naturally, there are a couple of expenses that you have to settle in order to lease a commercial property – security deposit, real estate agent fees, broker's fee, and a pre-lease property inspection. However, they amount to only a fraction of those you need to cover when purchasing.
Better location, more flexibility
Leasing commercial real estate is more flexible in many ways. First of all, you are not tied to a location, which is a better solution for growing businesses. In some cases, commercial properties developed in prime locations do not even offer the possibility to purchase.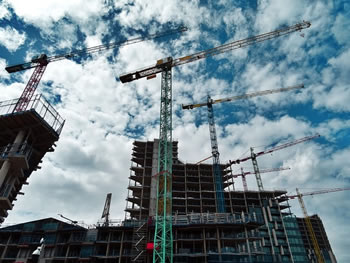 You may not be able to purchase commercial properties in premium locations.
In that sense, you can easily gain access to them since long-term mortgage loans do not bind you. These advantages could be the 'make-it-or-break-it' factors for your company, so make sure you take them into account before you make your final decision.
Cons of leasing commercial real estate
No investment potential
Just as you risk devaluation when you own a property, you may miss out on potential price appreciations. You cannot build equity or rent since you are not the building owner. So, if your goal is to invest in real estate, focusing on buying is the way to go.
Buying vs. leasing commercial real estate in 2022 – closing thoughts
A common misconception in the buying vs. leasing commercial real estate in 2022 debate relates to the total monthly costs of each option. Namely, the monthly lease payments can exceed the mortgage payments, especially if you agree to return the loan over the course of 15, 20, or 30 years. Some lease agreements may put the renter in a position to cover other costs such as monthly property taxes, insurance, utilities, and maintenance costs. You also have no control over potential increases in monthly rent, which could also present as a problem down the line. In that sense, you should make a detailed comparison of the liabilities you are subject to when buying and leasing commercial property.