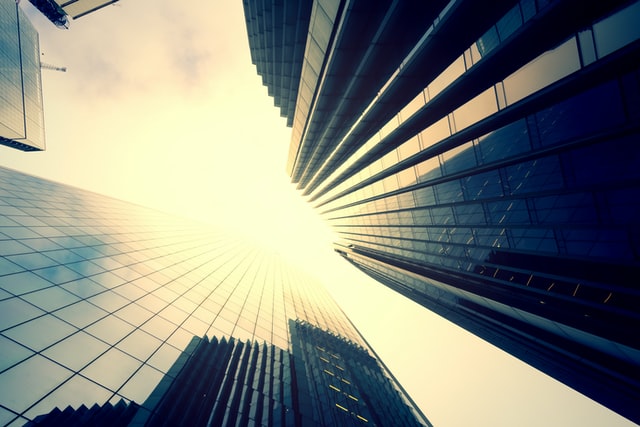 Important Questions to Ask Before Leasing a Commercial Property
When you're a business owner, you have a lot of responsibilities. And one of them is finding the right place to conduct your activity. It doesn't matter if this is your first time doing this or if you're trying to transfer your business somewhere else. The things you have to consider are the same. Of course, the first decision you have to make is whether to buy or lease. However, if you decide that leasing is the best option for your business, you have to make sure that you get the best deal possible. So, here are some important questions to ask before leasing a commercial property.
Question 1: Is the location suitable?
Before leasing a commercial property, the first thing you have to ask is whether the location is suitable for your business. Of course, this depends on the type of business activity you're carrying out. If your employees need to be in direct contact with the customers, then the location is vital. The commercial property has to be visible and accessible for your clients. However, even if your business doesn't involve in-person interaction with customers, you have to think about your employees. Nobody wants to work in an isolated and unsafe part of the town. So, you should consider the location carefully.
Question 2: Is the commercial property equipped for your business?
What's important to ask before leasing your commercial property is whether the property's current use matches your activity. This is essential because if the space was priorly used for something entirely different, you would have a lot of work to do. Not to mention the amount of money you'll have to invest in this project. You also have to consider that changing the purpose of the premises might require obtaining specific permits.
Question 3: How long are you planning on staying there?
Before you lease commercial property, you have to determine how long you plan on staying there. Thinks about the future of your business and what you wish to accomplish. If you intend on growing fast and extending your activity, you'll need to move into a larger space after some time. If this is the case, you should look for a short-term lease that gives you more flexibility. However, if you plan on staying for several years, a long-term lease will provide you with more room to negotiate.
Question 4: Are you allowed to assign or sublet the commercial property?
Even if you have a clear image of your future business in your head, you never know what will happen. Therefore, you should ask before leasing a commercial property whether you can assign or sublet it. This is very important for long-term leases. For example, your business might outgrow the space, in which case you'll have to move it to a different location. Or, worst-case scenario, you have to close down your business, in which case you won't afford to pay the remaining lease.
Question 5: Is the price good?
Undoubtedly one of the most important questions to ask before leasing a commercial property is whether the price is reasonable. To determine this, it's good to do some market research on the real estate trends. Compare the commercial property you're interested in with similar ones to see if you're getting a fair price. You can also seek help from a real estate professional. But in any case, it's highly recommended that you negotiate the rent before signing the contract.
Question 6: Does the lease include a rent review provision?
Apart from ensuring that you're getting a fair price initially, it's also essential to think about the future. Thus, an excellent question to ask before leasing a commercial property is whether the lease includes a rent review provision. This usually entails that the landlord has the right to review your rent at specific dates and increase/decrease it. Nevertheless, the provision states that the rent review shall be "upwards-only" in some cases. For example, even if the market prices drop, your rent will remain the same. So, read carefully and negotiate this provision.
Question 7: Do you understand all the terms and conditions of the lease?
If you're not used to the legal language of lease contracts, you should ask for professional help. This means contacting a real estate agent or a commercial property solicitor. Correctly understanding all the terms and conditions of the lease is vital. Otherwise, you might get tricked into agreeing to something bad for your business. To get an idea, here are two specialized terms that you might encounter:
NNN lease stands for Net, Net, Net. This type of lease conditions you, the tenant, to pay for all property taxes, insurance, and standard area maintenance. Of course, this is very good for your landlord, but not so good for your business. This is because you'll never know how much you'll have to pay next quarter or next year.
CAM stands for Common Area Maintenance. This section of the lease can be very tricky, so you should pay close attention. Usually, your rent will include a percentage of the CAM fees based on the portion of the building you are occupying. However, sometimes, the CAM fees might consist of some hidden costs. So, make sure you are not paying for things like the landlord's legal and marketing fees related to signing other leases.
Question 8: Do you understand what moving your business involves?
If you wish to transfer your business to Northern Virginia and lease a commercial property here, you need to do a lot of planning. Long-distance moving is never easy, particularly when it comes to commercial moving. This is because businesses usually have a lot of expensive equipment and machines that have to be transported safely. And don't forget about all the office furniture and the countless boxes of highly-sensitive documents. Therefore, to transfer your business stress-free, you should consider hiring professional long-distance movers in Northern Virginia and taking it easy while they take care of the complex part of the job.
Conclusion
Finding the right place for your business is a huge responsibility. And because you'll be carrying out your activity there for some time, getting a good deal is critical. Therefore, you shouldn't make any rash decisions. Consider your options carefully and make an informed decision. Of course, this article presents only some of the crucial questions to ask before leasing a commercial property. So, don't hesitate to address any other questions you might have. And remember, when in doubt, it's best to contact a professional.