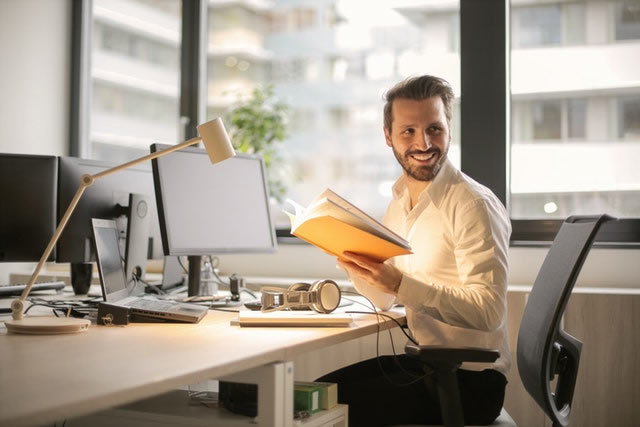 5 Reasons to Hire a Commercial Property Manager
Owning commercial properties used for different businesses can be pretty rewarding. However, what is not satisfying is managing those properties. You will be like a landlord taking care of the property and all the tenants renting from you. And, yes, doing this yourself can save you some money, but it will cost you all of your time and energy. That is why you need to hire a commercial property manager.
So, who is a commercial property manager? Simply put, that is a person who handles everything on commercial properties. Usually, those are things such as outsourcing, taking care of the finances, responding to tenants' requests (or the demands of the companies you rented the property to), maintaining the property, etc.
Hiring a commercial property manager has many benefits! Today, we will focus on the five of them. Thus, here are the top five reasons for hiring a commercial property manager.
They Tackle all the Day-to-Day Tasks
One of the most important factors to consider before investing in real estate is that you will give yourself another job after you do it. There is nothing wrong with that! But rest assured that to manage your property correctly, you need to have the proper knowledge and skills and plenty of free time and energy. If you do, great! But, if you don't, then you need to hire a commercial property manager. This is the only person who can tackle all the day-to-day tasks.
For instance, one of the biggest tasks will be communication with tenants. A commercial property manager will always know who is on the property and who needs to pay rent. Moreover, that same manager will be responsible for everything related to the property – inspections, maintenance, expenses, etc.
They Know the Right People for the Job
When you have a big commercial real estate property, bad things will happen all the time. One day you will have a problem with plumbing; other days, you will have a problem with HVAC or electricity, etc. This is all normal. Every property needs constant maintenance. But, do you have the people to do all this maintenance? If you don't, do you have enough time to dedicate to 'googling' and reading customer reviews on every handyman you need?
When you hire a commercial property manager, that manager will come with a book of all subcontractors your commercial property may ever need. Moreover, all those subcontractors will be people of trust, so there will be no reasons to worry about scamming or not doing the job right.
Let's say you want to buy a commercial property in Virginia. First, you need to make sure that that is a smart investment. You need to know what pays off so that your commercial real estate business can thrive. The same applies to running that business – you need to make sure you hire the right people for the job.
They Can Help You Choose the Right Tenants
If you follow commercial real estate trends, you know how difficult finding the right tenants can be. It would be best if you found somebody whom you can trust. You need to find somebody that can make your commercial property even better and even safer. But, how to do that? You need to do a background check on each and every tenant company that wants to rent your commercial property. To do this, most landlords like yourself will ask for business financials and tax returns, but commercial property managers will do a lot more.
Commercial real estate managers will do a thorough background check. They will turn into FBI agents and investigators if they have to. For instance, if they come across a company whose papers seem just too good to be true, they will always run them through the system and find out everything about their finances, tax returns, balance sheets, experiences with past landlords, etc. Knowing all of this (and many more) will be able to tell you whether a particular company that wants to occupy your property is legitimate, trustworthy, financially stable, etc.
They Will Help You with Your Financial Reports
When they say that accountants should handle financial reports, they are right. Proper financial reporting can make or break your commercial real estate business. It helps to know how your property is doing, what needs to be changed, and what must stay as-is. Moreover, financial reports help you build a financial history of your property which can be very beneficial in the future.
However, accountants are not the only ones who can assist you with all of this. Commercial property managers have the necessary knowledge and skills for handling your financial reports. If you hire one, you will get monthly, quarterly, and yearly reports. On those reports, a property manager will include all the rent rolls you received from tenants, profit and loss statements, cash flow statements, thorough balance sheets, etc. Moreover, commercial property managers can even be your cap rate calculators. That is, they can help you decide whether making a certain new investment would be a good deal or not.
They Will Be Your Second Set of Eyes
Maybe one of the most important reasons for hiring a commercial property manager is having your own second set of eyes. If this is your first time having a commercial real estate property, having a manager of this kind is going to be priceless. Nobody can advise you and help your business in a way manager can. This is because managers have a lot of experience in managing commercial real estate – they are the ones that will save you from unnecessary problems, missed deadlines, and many other real-estate-related issues.
Moreover, property managers will do all the 'talking' with tenants! Whether somebody is late with rent or whether they broke something will not be your problem. So, do not think much. If you have a business of this kind, it would be wise to hire a commercial property manager!