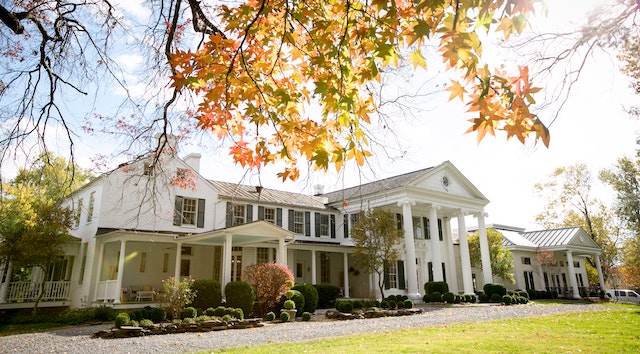 How to Choose the Right Location for an Addiction Treatment Center
Setting up a rehabilitation center can be challenging, given that potential patients find the facility's location to be of vital importance. However, you also want to lease a property that won't exhaust your resources. With this in mind, you want to consider a couple of factors and find a suitable middle ground between the advantages of the location and its price. For this reason, we'll discuss how to choose the right location for an addiction treatment center.
Basically, the first dilemma you have to solve is whether you want to buy or lease the commercial property that will house your rehab facility. If you still haven't established your rehabilitation practice in the given city, you might want to postpone the purchase as you cannot know upfront if the rehab center will be successful enough for you to settle there for good. Next, you want to do a thorough search before you opt for a certain commercial property. An addiction treatment center has to check off several criteria in order to be considered an adequate location for substance abuse treatment. Let's see what you should take into consideration.
1.    Put the convenience of your patients first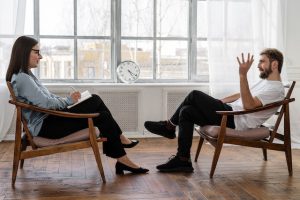 The primary purpose of an addiction treatment center is to make the patients feel safe in your facility. Some research suggests that patients even put accessibility, comfort, and confidentiality above the credentials of the doctors and medical staff in the facility. And this makes perfect sense. Getting into rehab is a sensitive matter, and the location has to instill a sense of peace, safety, and care. For this reason, whether you are moving your facility or starting from scratch, you should consider the location's convenience.
For addiction treatment centers, it is ideal if the location is both secluded and easy to access. Many of your patients will seek out help in difficult moments in their life. Reaching your facility can make a world of difference for their health and well-being. Hence, choose a location that can be easily accessed by public transport or car.
2. Choose the right neighborhood
It is crucial that the property is not that close to neighborhoods where the patients can relapse when they go through a withdrawal crisis. For this reason, you should definitely pinpoint the areas that may be problematic for people recovering from substance abuse and avoid these locations.
However, you still want your addiction treatment center to be a pleasant environment for your patients. Preferably, you want to look for a peaceful neighborhood where your patients can get in touch with themselves, nature, and your staff. If you are priced out of neighborhoods that check off these criteria, look for properties still in development or state-subsidized facilities for which your addiction treatment center is eligible.
3. Choose a property your staff can access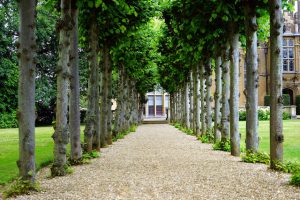 Whether it's an inpatient or outpatient addiction treatment center, you also have to figure out if the staff members are able to arrive at the location quickly. So, if you are moving your facility to a new area, you should discuss the potential relocation with your employees. Losing your most capable and trustworthy doctors, nurses, and counselors might set you back for weeks. So, if you need to move to a new location, you have to figure out if you can afford the downtime in which you can find experienced staff.
Take into account that the main drivers of patient success and satisfaction with addiction treatment relate to the quality of work of your staff. And this does not just include your medical staff. Finding pleasant and capable receptionists, cooks, spiritual counselors, social workers, emergency first responders, and other essential team members takes time and training. In that sense, if you have the option to keep most of your staff by way of finding a property they can access easily, be sure to do so.
4. Choose a location you can relocate to easily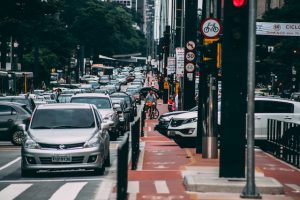 Essentially, you want to be able to get your addiction treatment center up and running as soon as possible. For this reason, choose a location where you can relocate relatively easily. It helps to find an experienced moving company that can execute the move as swiftly as possible. For instance, Beltway Movers have an excellent track record for commercial relocations, so make sure you seek help with relocating in due time.
5. The amenities
It would be best if you also considered the amenities that are located in the surrounding area. Providing access to certain advantages such as parking, yoga class, gym, library, offices, and other amenities within or close to your addiction treatment center might be the dealbreaker that sets you apart from the competition. Battling addiction requires a lot of positive lifestyle changes, and providing them to your patients can really make a difference. Hence, you should consider this before choosing the right location for an addiction treatment center.
In addition, choosing a building where you can access or house different programs such as art classes, community work, fitness, health workshops, and other rehabilitating programs will speak for itself and build a good reputation for your rehab center. Of course, this all depends on the range of addiction treatment services available in your facility. So, depending on the patient's demographics, you should think about the amenities and services you want to provide and whether the location and capacities of your property fit into your plans.
6. Consider the overall costs
Having a good grasp of the costs you will have to cover down the line is just as important as the benefits of the location. This means you should have an estimate of how much your lease or mortgage may give you back in terms of efficiency and appeal to patients. Hence, do not be swayed by the low rent, as you might lose out on profits if the location simply isn't appealing to enough patients. Even though you may think that location doesn't play as important of a role as quality of treatment or service, this is not quite the case.
As we mentioned, many patients consider convenience and ease of access as one of the most determining factors. So, carefully weigh out the location's cost-benefit ratio. After all, choosing the perfect location for an addiction treatment center is challenging but well worth it in the end.