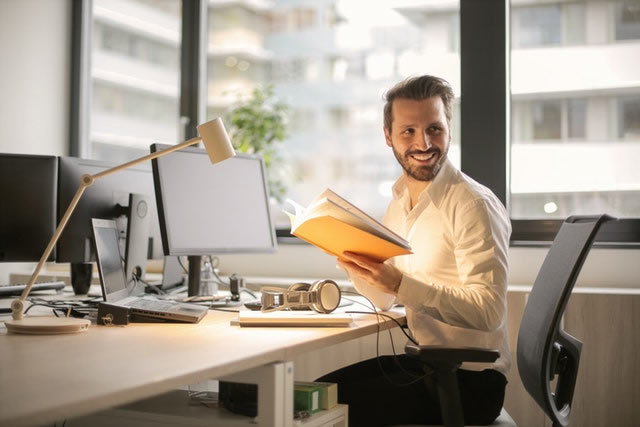 Commercial Real Estate Trends for 2023
Office buildings, representing commercial real estate trends for 2023
Office buildings, representing commercial real estate trends for 2023
We are slowly approaching the second-year mark of the pandemic. Although there are still variants of the virus coming up, we can observe some signs of promise. It is especially true in commercial real estate. While we face the inflation and stock market volatility caused by the pandemic, the real estate market presents us with unique circumstances. Throughout 2021 and 2022, this industry gained momentum, and now is the time to capitalize on them. Despite the undeniable uncertainty, it seems that conditions on the market are favorable for investors. Commercial real estate has always served as a protection from inflation. Moreover, investors who have focused on the stock market are diversifying their portfolios and spreading to real estate. So, it pays to examine commercial real estate trends for 2023 and see if investment decisions in this area stand on solid ground.
Office Space Trends for 2023
Almost full two years, many offices have switched to remote work. As the situation with the pandemic improved, some have implemented a hybrid solution, while others remained fully remote because they realized that it was working. Additionally, many employees do not want to return to the offices, at least not on a full-time basis. This model has positive and negative sides, but one thing is true – it does lower the expenses.
There is no denying that the office space will always be necessary. However, business owners will need to accommodate the post-pandemic way of working. It means that they will likely have to switch to office space that allows more flexibility. Once all of these troubles are behind us, we can predict that many employees will want to continue working from home, at least a part of the week. So, when they come to the office, the space they come to must enable and encourage collaboration. After months, or rather years, spent apart, team building from scratch will be necessary.
If you are pondering investing in new office space, this is worth considering. Commercial relocations are complex and pretty costly. So, you have to make the right decisions and find experts you can rely on. Your new office needs to suit the new way of work and not be a money pit at the same time. So another relocation will not be desirable.
Sustainability and Green Building
The global push towards sustainability is undeniably influencing the commercial real estate sector. With more companies and consumers prioritizing eco-friendly practices, sustainable and green building design has been gaining traction. In 2023, properties that prioritize sustainable features, such as solar panels, energy-efficient HVAC systems, and rainwater harvesting systems, will be highly sought after. This is not just for their reduced environmental impact but also for the cost savings they offer in the long run.
Green certifications, like LEED (Leadership in Energy and Environmental Design) and BREEAM (Building Research Establishment Environmental Assessment Method), are becoming vital. Properties with these certifications often have higher rental rates and increased market value due to their eco-friendly features. They also cater to a growing tenant base that demands sustainable infrastructure.
Retail Space Trends for 2023
Similar to the office space, there will be some changes in the retail real estate. Investors hope that as the pandemic subsides, people will be eager to go back to the traditional shopping style. However, although we can expect the foot traffic in retail areas to increase, it is unlikely it will return to pre-pandemic levels. Even those retailers who didn't use to offer e-commerce options have introduced it. For those who have always had this option, the sales through online channels have increased considerably.
As a result, traditional retail spaces have begun to transform. There has been an increasing trend of building mixed-use complexes that incorporate both retail and office space close by.
Ultimately, although there will continue to be some transformations and e-commerce has thrived, people will still want to go shopping in person. They will want to sit at restaurants and cafes. So, the need for retail space will continue.
Co-working Spaces Evolution
Another notable trend is the evolution of co-working spaces. With businesses adapting to more flexible working conditions, co-working spaces offer more than shared office spaces. They're becoming community hubs, providing networking events, professional development workshops, and even wellness programs. In 2023, co-working spaces will be looking to differentiate themselves from the competition by offering unique amenities and experiences to their members.
Warehouse and Industrial Space Trends for 2023
The boom in e-commerce has driven the growth in the popularity of industrial and warehouse properties. This trend has been going on for years, but it has accelerated significantly over the past two years. Therefore, these properties are among the most desirable and profitable to invest in.
The vacancy rates for industrial properties and warehouses have been low, which is another pointer that this type of commercial real estate is worth investing in. According to Statista, during the last quarter of 2021, vacancy rates for industrial properties in the United States were around 4.5%. So, we can expect this area of real estate to continue to be one of the leading commercial real estate trends for 2023.
Health and Wellness
The pandemic has accentuated the importance of health and well-being, making it a priority in the design and functionality of commercial spaces. Enhanced ventilation systems, touchless technology, biophilic design (integrating natural elements into built environments), and more recreational spaces are some features that property developers are incorporating. As businesses prioritize employee well-being, such features will be a significant deciding factor when selecting office spaces.
Multi-Family Housing Trends for 2023
Multi-family real estate and industrial properties outperformed all others in the past years, and one of the reasons is the low supply of single-family units. The soaring prices of these properties and increasing preference for quality housing are also important factors. In 2023, there will likely be an oversupply of single-family units, although we can expect to see this market perform strongly.
Therefore, investing in multi-family properties is the way to go. Those who can't afford a home will turn to a more affordable option, which is multi-family and rentals.
Adaptive Reuse
Adaptive reuse, or the practice of repurposing old structures for new functions, is expected to gain momentum in 2023. As urban areas become denser, repurposing old warehouses, factories, or other underutilized spaces into modern offices, retail spaces, or even residential units is becoming a sustainable and cost-effective solution.
Investors should note that trends evolve, and the commercial real estate landscape in 2023 is shaped by both recent events and long-standing industry shifts. Aligning investment strategies with these evolving trends can ensure profitability and sustainability in the long run.
ESG – One of the Leading Commercial Real Estate Trends for 2023
ESG stands for Environmental, Social, and Governance. These are the three key factors used to measure the sustainability of a business as well as the ethical impact of an investment in a particular company. In 2023, we can expect the trend of demand for more responsible practices in terms of ESG to grow even stronger.
In terms of real estate investment, ESG refers to building, maintaining, and updating properties in a way that doesn't harm the environment. Also, they must be good for the communities these properties exist in. The goal is to reduce a property's carbon footprint by using more sustainable building materials during construction, adaptation, and maintenance.
As for the social aspect, investors want to work with vendors and suppliers who promote and ensure a healthy working environment for their employees. These employers also pay fair wages and offer opportunities for advancement.
The Demand for Technology
Due to the hybrid work model, the demand for technological solutions and infrastructure to enable it will continue to increase. It is particularly true for office space. However, it also applies to data centers and self-storage facilities. The latter may also leverage technology to reduce operational costs.
Some companies can also implement new technology and repurpose their premises. This can bolster their portfolios and offers excellent opportunities for advancement. Moreover, repurposing areas for alternate uses can also increase the value of a property.
Final Words
Investors need to keep a watchful eye on commercial real estate trends for 2023. It is crucial to recognize emerging trends and allow them to inform decision-making. In summation, industrial assets are expected to continue to perform well. Retail will continue to go through transformations, and we can expect mixed-use development to be on the increase as well. As for those considering investing in office space, it is a good choice, but with a focus on flexibility and innovation.