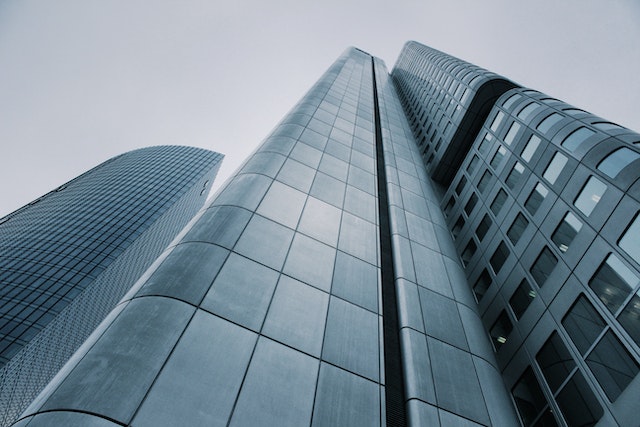 Emerging Commercial Real Estate Markets Opportunities and Risks
Emerging commercial real estate markets are a fast-moving chessboard, where strategic moves can lead to checkmate in financial growth, while a misstep could cost you a king's ransom. And even though there are plenty of benefits of investing in commercial vs. residential properties, this enticing game of financial acumen and strategic foresight presents its own set of opportunities and risks, as intricate and complex as any business venture can be. 
Navigating The Investment Labyrinth: A Commercial Real Estate Odyssey
The world of investing can feel like navigating a labyrinth, particularly when it comes to commercial real estate. It's an intricate, perplexing, yet tantalizing maze. Lack of experience can make the decision-making process daunting, even paralyzing.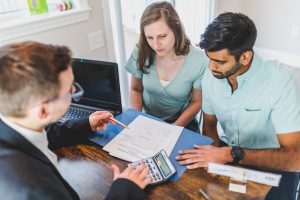 But worry not because the commercial real estate markets, with their dynamism and ever-evolving opportunities, are ready to be discovered. That's why we've consulted experienced commercial real estate experts and gathered expert insights and info. So let's dive in and start exploring.
Austin, Texas: Harnessing the Energy of the Southern Tech Powerhouse
Our first destination is Austin, Texas. Known as the 'Silicon Hills,' Austin is fast becoming a haven for tech startups, drawing many professionals and creatives alike. This burgeoning tech hub drives demand for commercial spaces such as office buildings, retail units, and residential properties.
As an investor, this creates an enticing tableau of opportunities. However, be wary of hurdles like the city's stringent development regulations and mounting traffic congestion, which could potentially slow down your investment pace.
Hattiesburg, Mississippi: The Hub City Beckoning Investors
Moving on to Hattiesburg, fondly referred to as the 'Hub City.' Renowned as an educational and military center, Hattiesburg is witnessing a surge in population, sparking an increased demand for commercial spaces. The city's business-friendly climate and low cost of living make it an appealing proposition for investors eyeing commercial real estate markets.
However, every opportunity comes with its own set of challenges. The market dynamics in Hattiesburg are unique, owing to its strong military and student presence. Expert teams from Spyder Moving Mississippi, who have deep experience with commercial moves and local markets, advise investors planning to venture into Hattiesburg to prepare for the dynamics of this specific market. They suggest that investors carefully plan their moves, keeping in mind the city's unique characteristics. This way, they can ensure smooth transitions and successful investments.
Salt Lake City, Utah: Navigating the Peaks and Valleys of the Beehive State's Capital
Now let's move on to Salt Lake City, Utah. Known for its stunning natural beauty and robust economy, Salt Lake City offers a multitude of opportunities for commercial real estate investment. A growing tech sector, robust tourism, and a burgeoning healthcare industry have stimulated the demand for commercial spaces, making it a promising contender in the lineup of emerging markets.
However, the journey here is not without its challenges. Investors need to navigate potential obstacles like increasing property prices and potential saturation in certain sectors. Moreover, Utah's stringent water rights laws can add an unexpected layer of complexity to the real estate development process.
Boise, Idaho: Unearthing the Bounty of the Northwest's Hidden Treasure
Our exploration now turns to Boise, Idaho. Renowned for its breathtaking landscapes, Boise's rapidly growing population, low business costs, and burgeoning tech industry create an enticing picture for commercial real estate investment.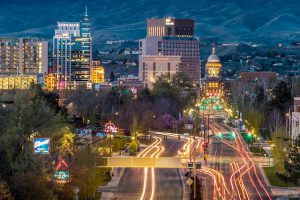 However, the wave of newcomers has led to escalating property prices and heated competition. With an in-depth understanding of the market, you can unearth a profitable venture in this hidden treasure of the Northwest.
Biloxi, Mississippi: Decoding the Enigma of the Gulf Gem
The next one on our list of emerging commercial real estate markets is in Biloxi, Mississippi, a hidden jewel on the Gulf Coast. Its thriving casino and tourism industry offers commercial real estate investors a promising landscape. The affordable cost of living and the high potential for returns make Biloxi an appealing choice.
But remember, every landscape has its unique terrain. Before making a move, here's what you need to know before moving to Mississippi. Understanding the region's susceptibility to natural disasters like hurricanes, its effect on insurance premiums, and the implications of local tax laws are among the things to know before the move.
Indianapolis, Indiana: Capitalizing on the Energy of the Sports Capital
Our voyage now takes us to Indianapolis, Indiana. As the 'Sports Capital,' Indianapolis is a bustling hub of business activity, powered by major sports events that draw millions of visitors each year. This influx of sports fans opens up exceptional retail, hospitality, and entertainment investment opportunities.
However, the investment game in Indianapolis is not without its own rules. The seasonal nature of sports events and the potential for market saturation are crucial factors to consider.
Richmond, Virginia: Pioneering Progress in the Heart of the Old Dominion
Finally, our compass points towards Richmond, Virginia, a vibrant city pulsating with opportunities at the heart of the Old Dominion. As the state capital, Richmond boasts a rich history intertwined with a dynamic modern economy. This harmonious blend of past and present echoes through its burgeoning commercial real estate market.
Richmond's diverse economy, driven by finance, law, government, and technology sectors, sparks a robust demand for commercial real estate. This includes everything from high-tech office spaces for innovative startups to trendy retail outlets catering to the city's increasingly youthful population. The city's strategic location also provides a thriving logistics industry, driving further commercial demand.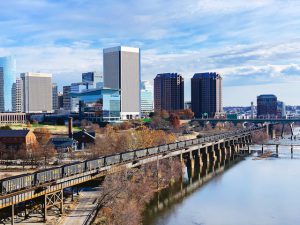 However, before immersing yourself in Richmond's enticing investment pool, it's essential to understand the risks. Though commendable, the city's commitment to preserving its historical heritage can pose regulatory challenges for development. However, you can always reach an expert Virginia real estate agent specializing in commercial real estate to gather more information and useful advice to make the most of your real estate investment.
Taking the Checkered Flag: Investing Smart in Emerging Markets
In the grand race of investment, emerging commercial real estate markets present a compelling, albeit challenging course. But with careful planning, thorough research, and strategic execution, you can negotiate the twists and turns of these markets and cross the finish line with a successful investment portfolio.